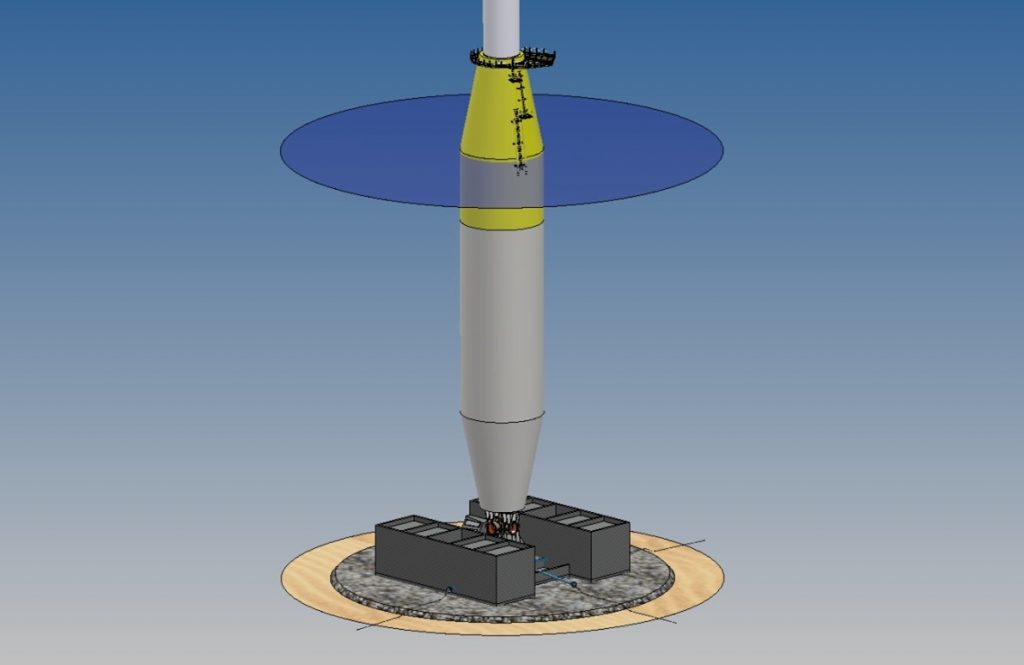 AWC Technology Ltd (AWC Tech) has been nominated by the international renewables developer Enterprize Energy Pte. Ltd (EE) to provide the licence and design of its unique and patented Articulated Wind Column (AWC) technology for the $10 billion 'Urban Sea' project. The project will be constructed 50km off the coast of Ireland and is a joint development with EI-H2's Green Marlin Project.
The Urban Sea project is expected to provide electricity to Bantry Bay, a green hydrogen / ammonia production and storage development on Whiddy Island. The 3.2GW wind farm will provide the power needed by the Bantry Bay facility with the AWC floating foundation used to maximise wind yields in deeper water by utilising its innovative articulated joint technology.
This is a landmark for the AWC as the concept is initially selected for widespread offshore deployment for the first time and nominated for other projects in EE's international pipeline. With the original concept used in the UK's North Sea oil and gas industry, the AWC model has been matured by stakeholders Offshore Design Engineering Ltd (ODE) and MEES into the innovative technology seen today.
The AWC is suitable for water depths between 80 and 200m enabling access to world-class wind resource. The design allows for use of a concrete column and benefits from enhanced cable protection, lower operational costs, and significant interface benefits with the turbine when compared to other foundation types. Furthermore, the AWC has purposefully been designed with local fabrication in mind, allowing local resources to be employed on offshore projects wherever possible.
David Robertson, Director at AWC Tech, commented, "We are very pleased that AWC Technology Ltd has been nominated by Enterprize Energy Pte. Ltd. We are strongly committed to the Articulated Wind Column and are champions of the benefits it can bring to the offshore wind industry in comparison to traditional fixed foundation types."
He added, "This is also a valuable opportunity for AWC Tech to support the green hydrogen market, a sector which holds considerable potential for the future of global energy production."